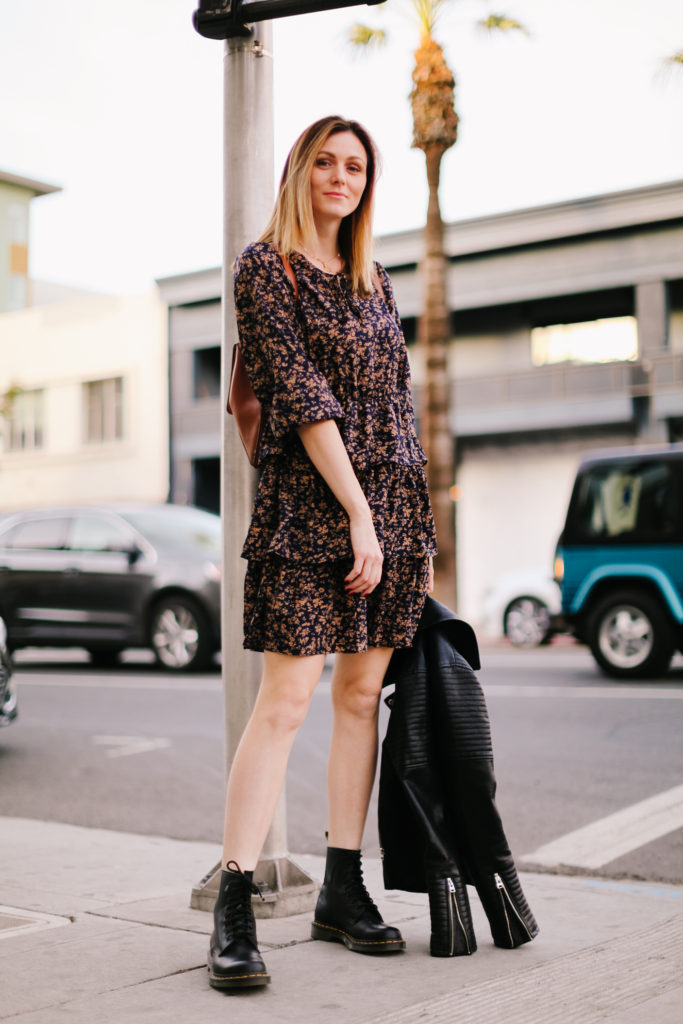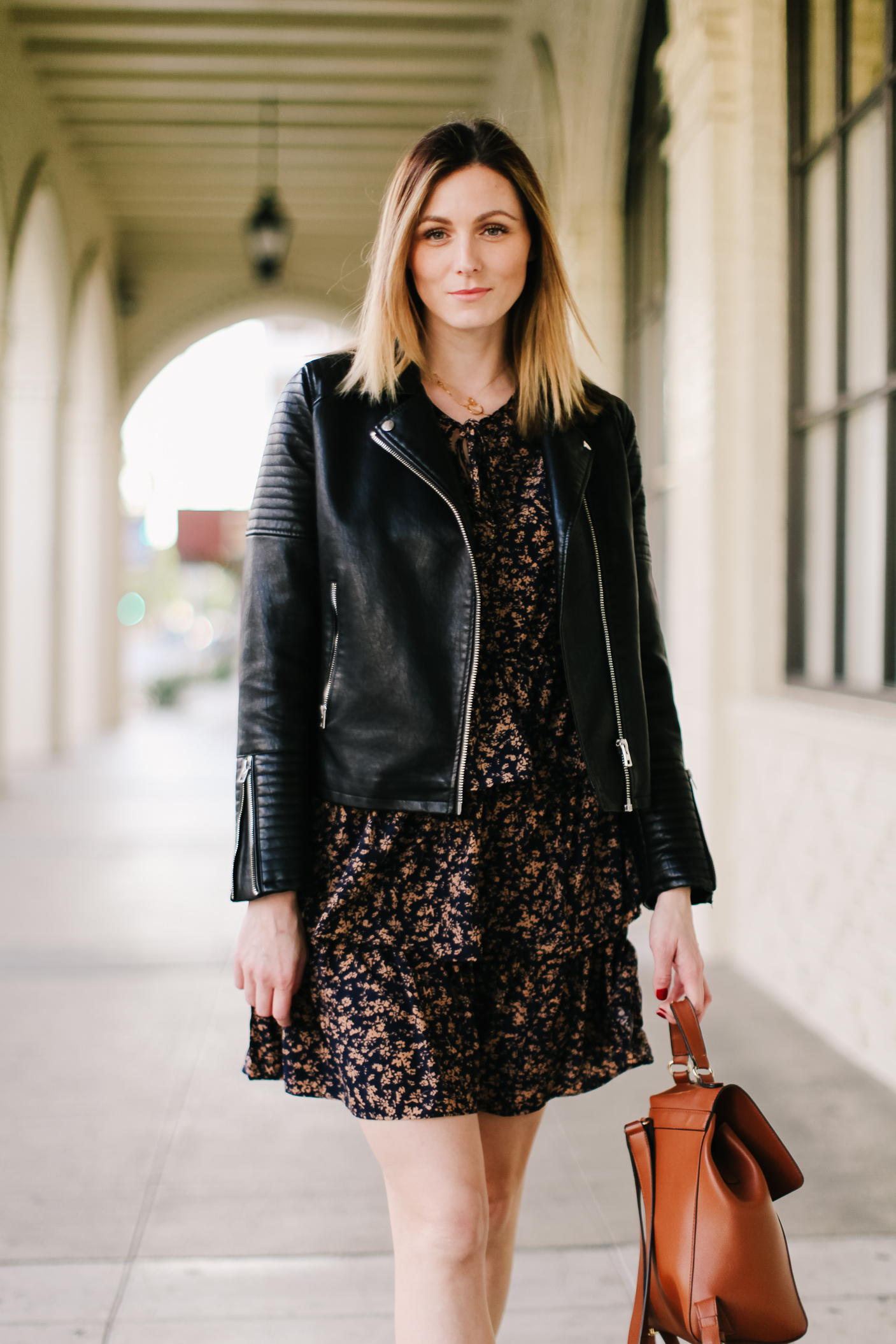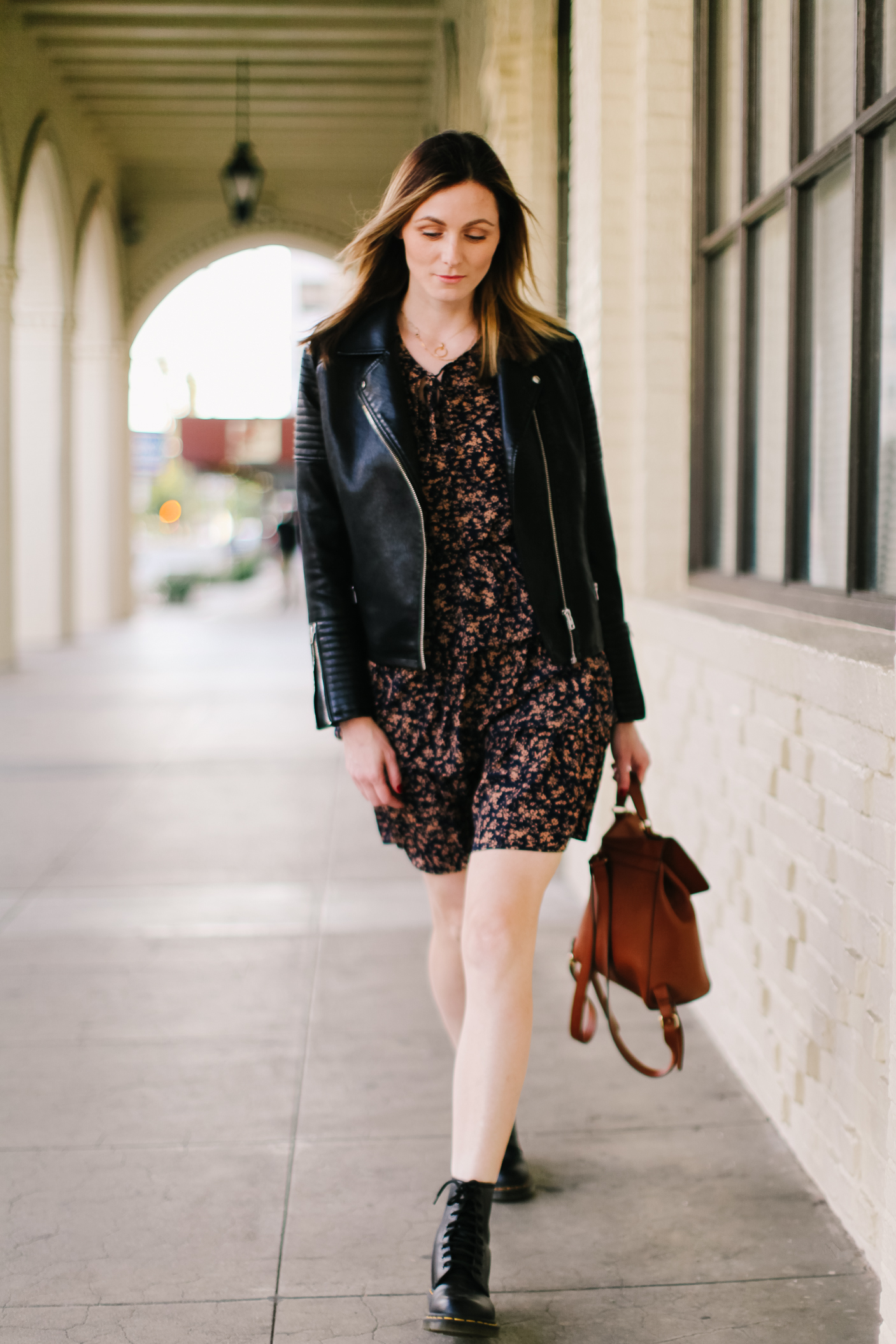 How to Make a Floral Ruffle Dress Look Edgy
This floral ruffle dress may not be your typical spring dress, especially if you love wearing lighter colors in spring. However, I find it very flattering, and nothing says spring better than florals. We can agree on that, right?
It's a great casual piece that I can see myself wearing with sandals or wedges. But I thought I'd try something different this time. I wore it with a pair of chunky boots and a faux leather jacket for an edgy look. I like mixing feminine with masculine pieces because it's unexpected and different.
The elastic waistband is also very forgiving and makes this dress comfortable to wear all day long without feeling restricted in any way.
 Dress: SheIn | Jacket: Zara (old, but a similar option here) | Boots: Dr. Martens | Bag: Forever 21 (old, but similar style here)

Do you own a floral ruffle dress?  Let me know in a comment below!