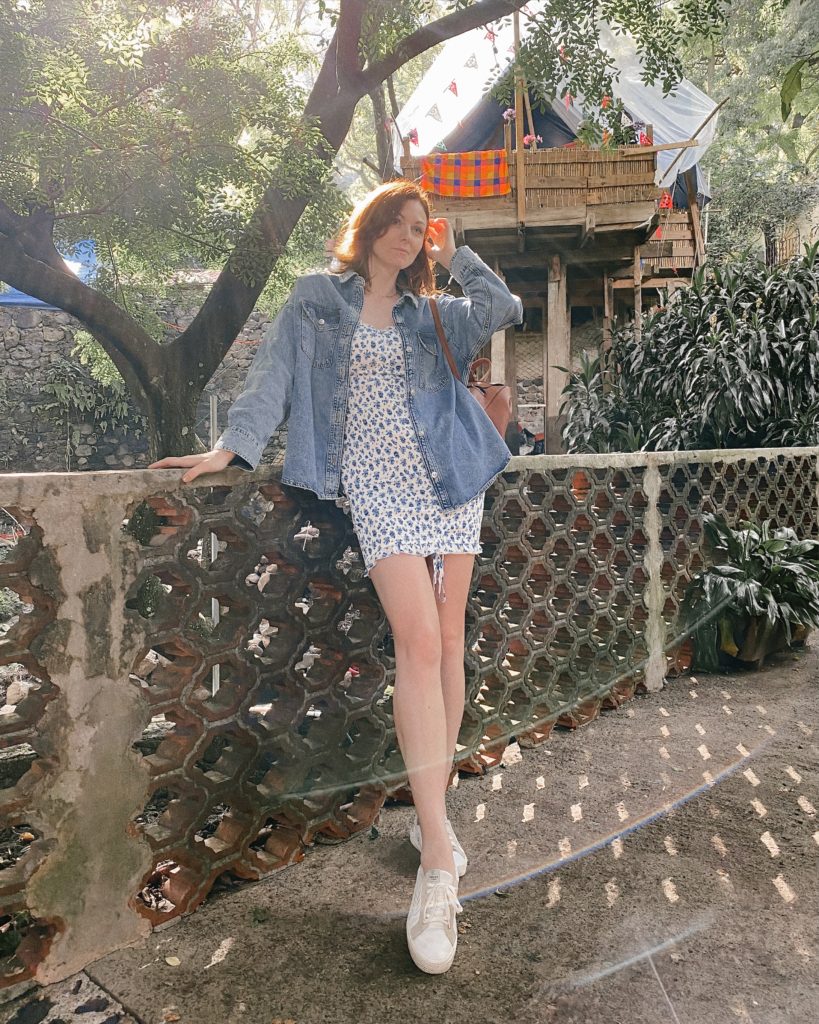 Shacket season is back, and I'm here for it!
If you're not familiar with the term, a shacket is essentially an oversized shirt made from heavier fabric, and it can be worn on top of your outfit like a jacket. It's a half-shirt, half-jacket. It's a shacket!
At the end of 2019, everyone was buying shackets, it was the trend of the fall season, and I wasn't into it. I thought it was too sporty and casual, and I couldn't see myself wearing one. But after continually seeing fall shackets all over Instagram, I gave in and bought a black denim shacket. Let me tell you that I'm so glad that I did because I wear it way more than I thought I would.
I currently have two denim shackets, one blue and another in black, and I wear them all the time. I even wore them during the summer. The office where I work gets pretty cold during the day, so I will often bring a shacket that I can put on top if it gets chilly. 
Shackets are also an excellent transitional piece to wear from spring to summer and summer to fall. 
However, denim shackets are more appropriate for warmer temperatures, and if you're looking for something a bit warmer, then a flannel or corduroy shacket will be the way to go. They're usually a bit cozier and just a great laying piece. Many people would size up from their regular size to get that oversized look that is very in right now.
And personally, I think shackets are one of those pieces that give your casual look a little something extra. They're just low-maintenance but put together and look good on everyone. In my opinion, shackets also give you this "I don't care" look, which can be pretty cool and easy to pull off.
Do you have a shacket? If not, are you considering purchasing one this fall season?