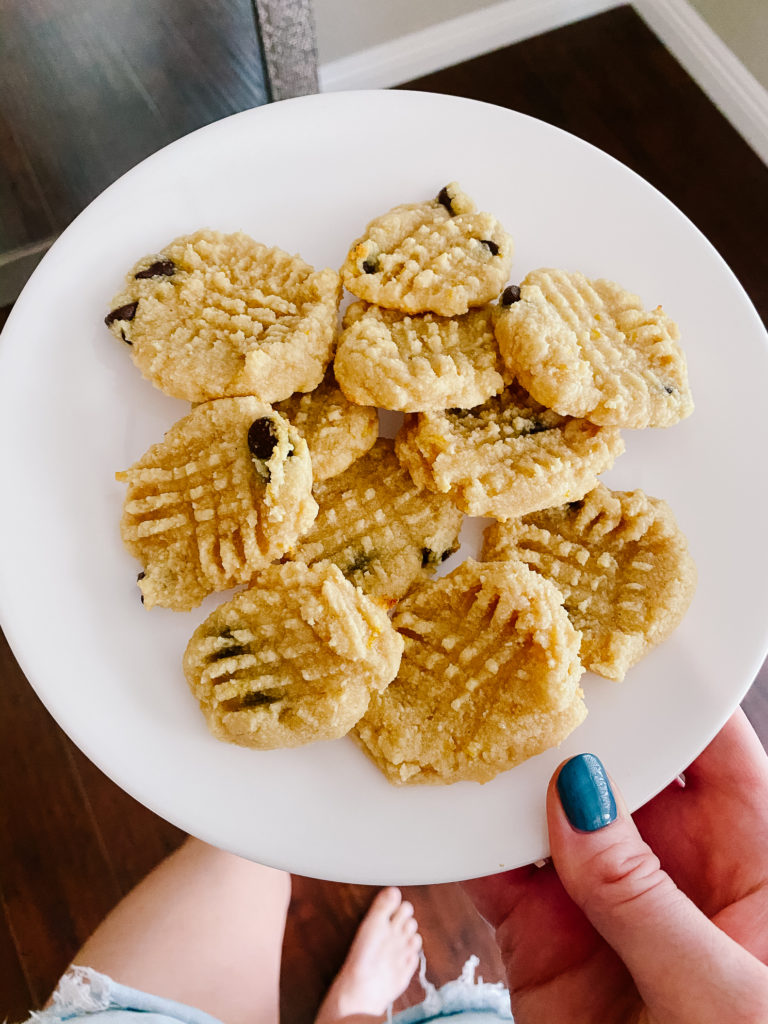 These lemon chocolate chip cookies are so delicious and they don't require a lot of time to prepare.
The batch makes about 10-12 cookies depending on the size. So if you'd like to make more than that, double or triple the ingredients. Personally, I can eat this batch all by myself, because they're so light and the lemony flavor just makes you want more with every bite.
Lemon just makes everything taste better, doesn't it?
I used unsweetened dark chocolate chips because I like the taste and I think it's great for baking but you can use regular chocolate chips too.
Okay, so here's what you need. Ready? These chocolate chip lemon cookies require only 4 ingredients: almond flour, lemon, chocolate chip, and maple syrup. You mix all the ingredients together. Then wrap the dough in a cling wrap and put it in the freezer for about 20 minutes. This will help to firm the dough up. Then you take it out and start making little balls and placing them on a baking sheet. I used a fork to make a criss-cross design on each cookie ball. Next, put them in the preheated oven (350F) for about 10-12 minutes.
Just the perfect cookies to eat when you're craving something sweet. I had mine with some fresh mint tea, while I was watching "Being Erica" on Hulu.
Lemon Chocolate Chip Cookies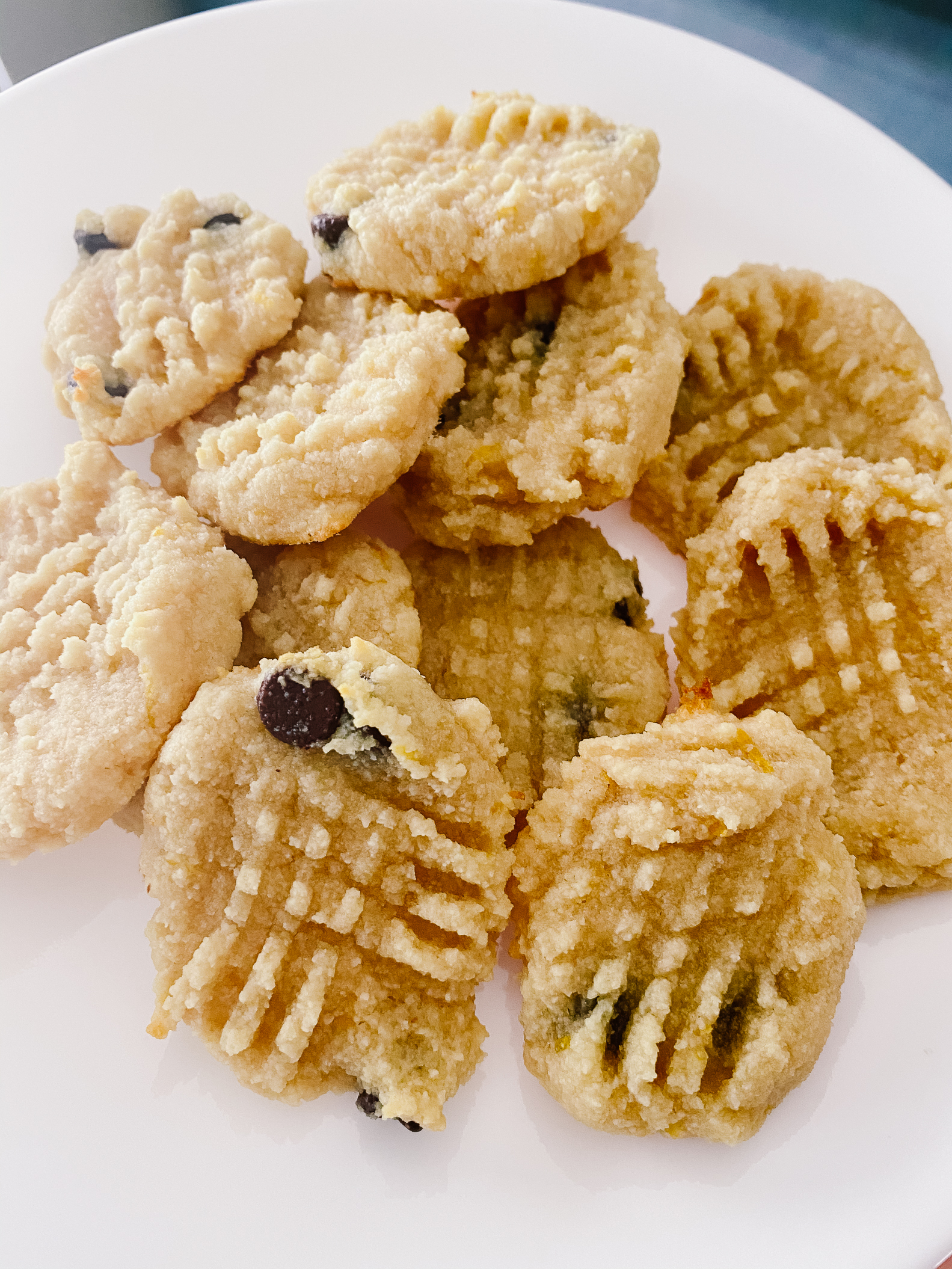 Chocolate Chip Lemon Cookies
Instructions
Zest and juice the lemon.

Mix all ingredients together, including the lemon juice and zest.

Wrap the dough in a cling wrap and put it in the freezer for about 20 min

Preheat the oven to 350F.

Make the dough into little balls and place them on a baking sheet.

Use a fork to press on each cookie ball.

Bake the cookies for 10-12 minutes.

For more easy recipes like this one, click here!

What cookie do you love baking?  Let me know in a comment below!