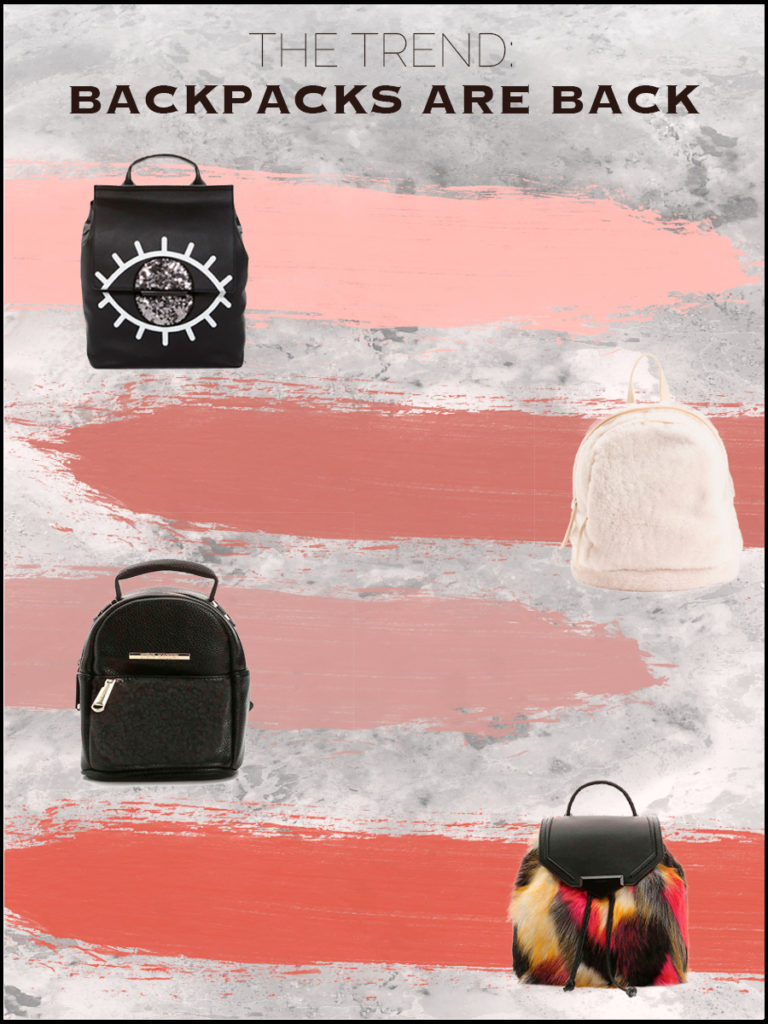 Hey guys! Today I wanted to talk to you about backpacks.
BECAUSE FASHION BACKPACKS ARE BACK & THEY ARE HERE TO STAY.
When the trend came back a couple of years ago I wasn't really sure if it would stick around. You know, mostly because there are so many trends that quickly come and just as quickly go. This is not the case.
These days backpacks are more than a school thing, they are a fashion accessory. We see a lot of celebrities wear them like Gisele Bundchen, Alessandra Ambrosio, and Khloe Kardashian. And this means it's time to get on board.
Honestly, I'm a big fan.  It's a must-have accessory, especially for moms. It's so easy to put them on and have the weight evenly distributed on your back. And of course, you have your hands free to deal with your kid.
Today, I wanted to share my favorite picks with you. I found so many cute options at different price points, so there is something for everyone. You guys know that I love black so the majority of my picks are black, which is convenient because black goes well with anything. Especially now in the Fall, when we tend to go towards darker colors. But it really depends on your closet and the colors you like to wear. If you like a bit of contrast, you can wear an all-black outfit and a nude backpack.
"BACKPACKS ARE BACK" UNDER $50
"BACKPACKS ARE BACK" UNDER $100
"BACKPACKS ARE BACK" UNDER $150