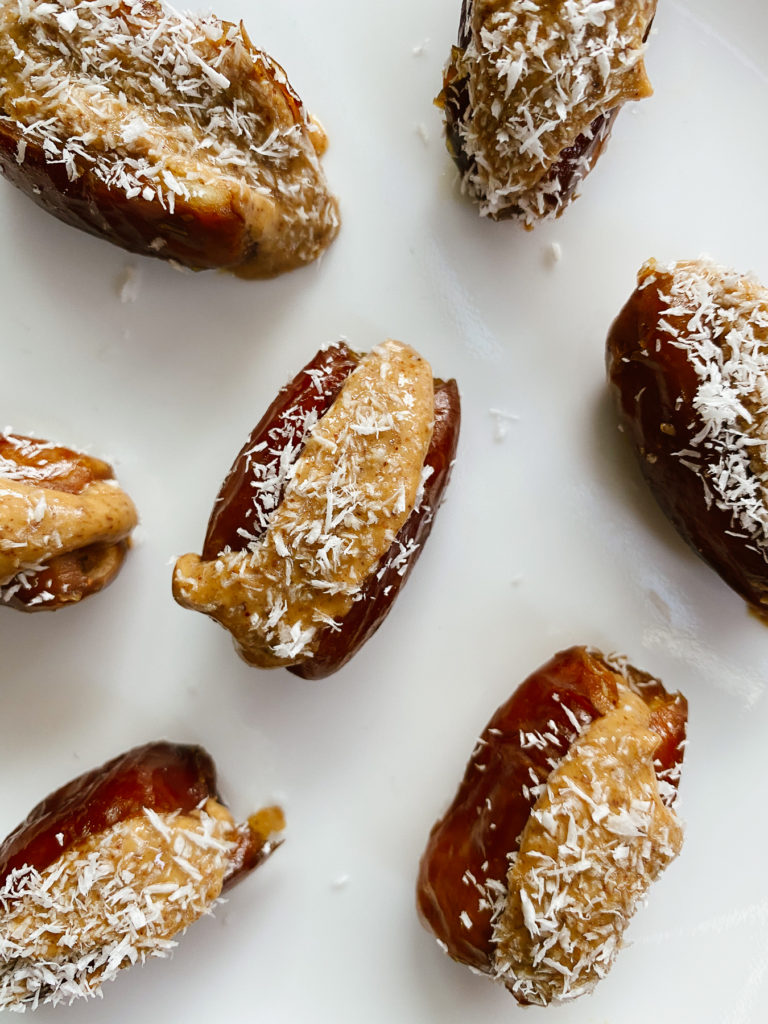 In the afternoons, I often crave something sweet. Usually, when I start feeling tired, and I need a little pick me up snack. Something to give me a little bit of energy for the rest of the day, while satisfying my sweet tooth at the same time. I started making these almond butter stuffed dates, which are so tasty and the perfect delicious and healthy snack. Keep scrolling for the full recipe, they're SO easy to make!
+ DATES
Dates are one of my favorite fruits because they're so sweet. You can eat them fresh or dried, and they're an excellent addition to smoothies, desserts, salads, or just enjoy them with your black cup of coffee.
While dates are high in sugar, they're also high in fiber, magnesium and contain lots of antioxidants, to name just a few of their health benefits. They also help balance blood sugar levels because of the low glycemic impact.
+ ALMOND BUTTER
The second ingredient you'll need is almond butter. You can make this snack with any type of nut butter too, but I love the combination of the caramel-like flavor from the dates and the almonds. You also get added vitamins, minerals, and fiber from the almond butter, so it's a win-win!
+ TOPPINGS
You can get creative with the toppings! I like to sprinkle some unsweetened coconut flakes on top of my almond butter stuffed dates because coconut just makes everything tastes so much better. You can also try unsweetened dark chocolate chips. Or go crazy and add both!
This snack is so satisfying, and it takes exactly 5 min to make, no baking is required.
It's also perfect if you're meal prepping. Make for the whole week and store in an airtight container. I prefer to store these almond butter stuffed dates in the fridge, but they don't need to be refrigerated.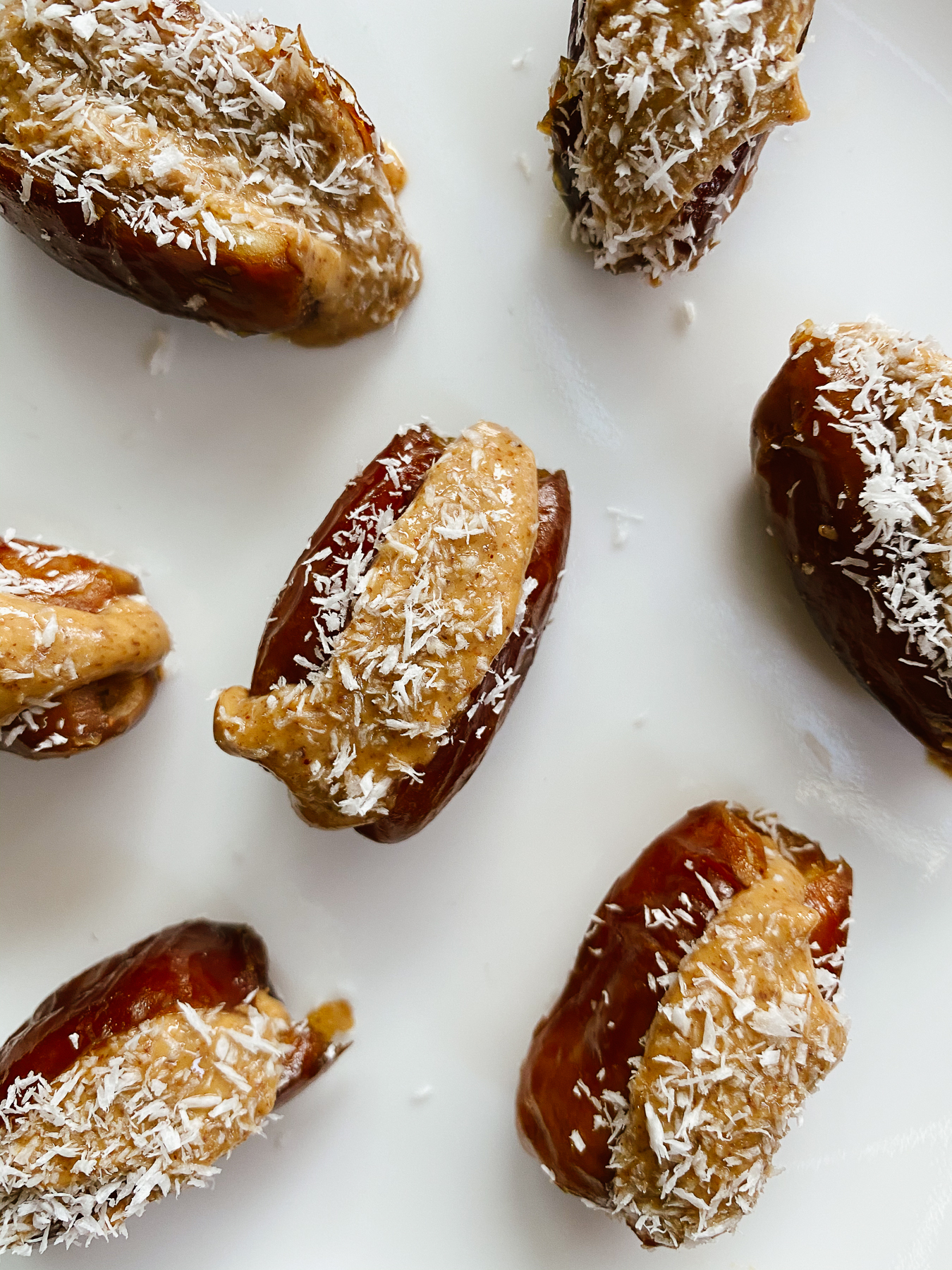 Almond Butter Stuffed Dates
A delicious and healthy recipe that requires only 3 ingredients and a few minutes to make!
Ingredients
4

mejdool pitted dates

2

tbsp

almond butter

1/2

tbsp

unsweetened coconut flakes
Instructions
Cut the dates lenghtwise on one side.

Sprinkle coconut flakes on top
SHOP THIS ALMOND BUTTER STUFFED DATES RECIPE: