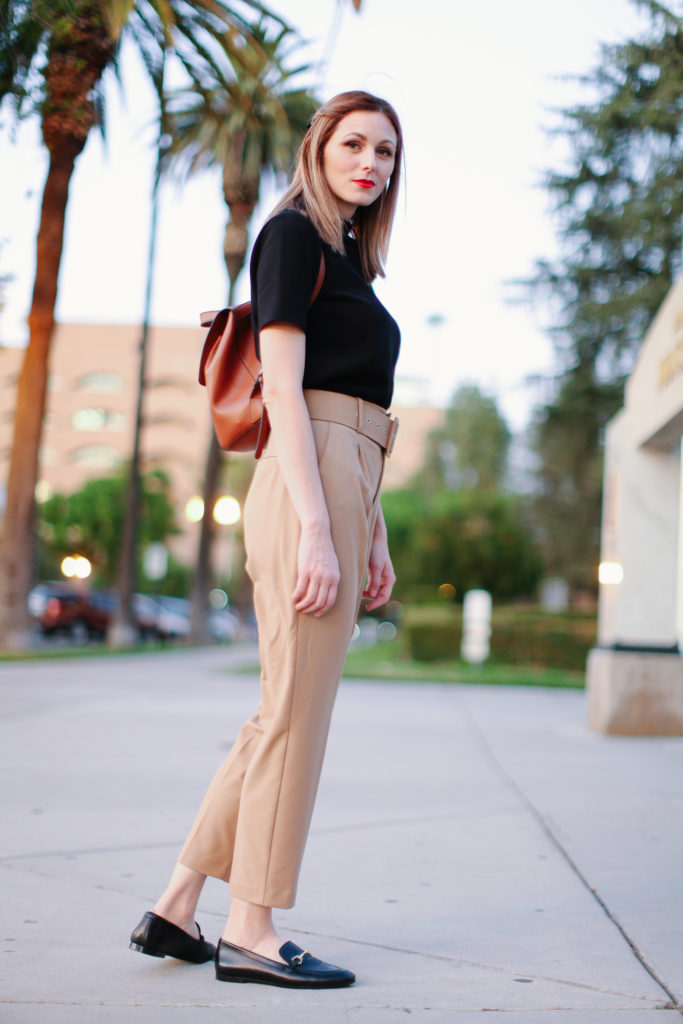 When I saw these beige paperbag pants at Zara a few months ago, I loved how comfortable, yet chic they are. However, most of my jeans and pants are slim or skinny silhouette, so I hesitated before purchasing these. The fit is a lot looser than what I'm used to, and it took me some time to like them on me.
But I know that I did feel the same way about mom jeans, and I love wearing them now. I also loved wearing my paperbag shorts all last summer. So I decided to give this paperbag trend a go.
How to Style Paperbag Pants
The main reason I was uncertain about purchasing them was that I didn't think I'll wear them a lot, but after having them for some time now, I believe they are perfect to wear to work. The structured and looser fit looks great with fitted tops. I also like pairing these paperbag pants with a bit longer blouses that I can tuck in the pants.
Also, can we just agree that everything high waisted is so flattering and looks good on anyone? The style just creates a good definition around the waist area.
Okay, so now let's talk about shoes. While all paperbag pants look great with heels, I usually wear mine with flats or loafers for a more casual look. So wear them with whatever works best for your lifestyle.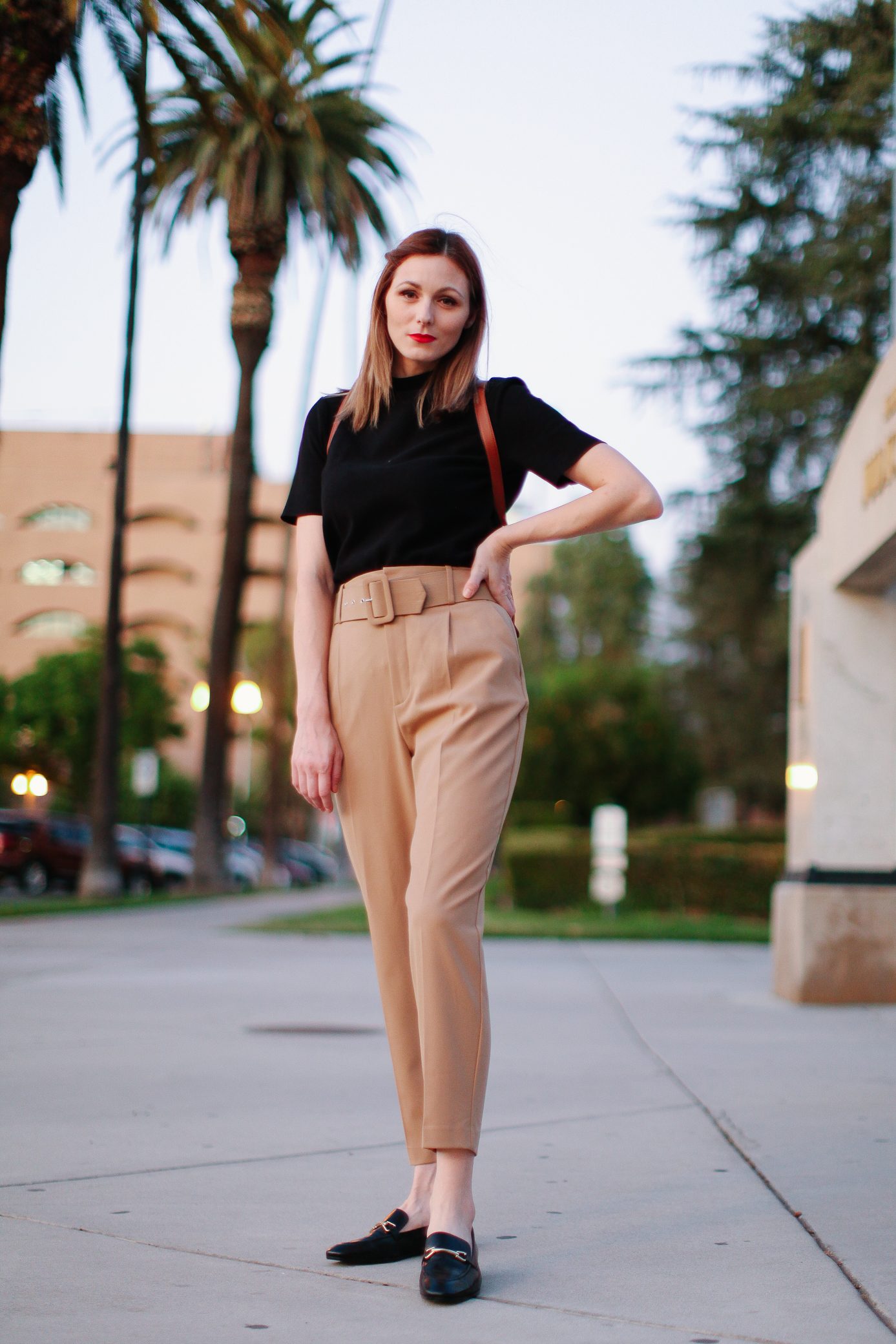 My top, pants, and loafers are from Zara but sadly sold out already. I'm linking to a few great paperbag pants options below. Click the images to go to the retailer's website.
Do you have any extra tips on how to style paperbag pants?  Let me know in a comment below!