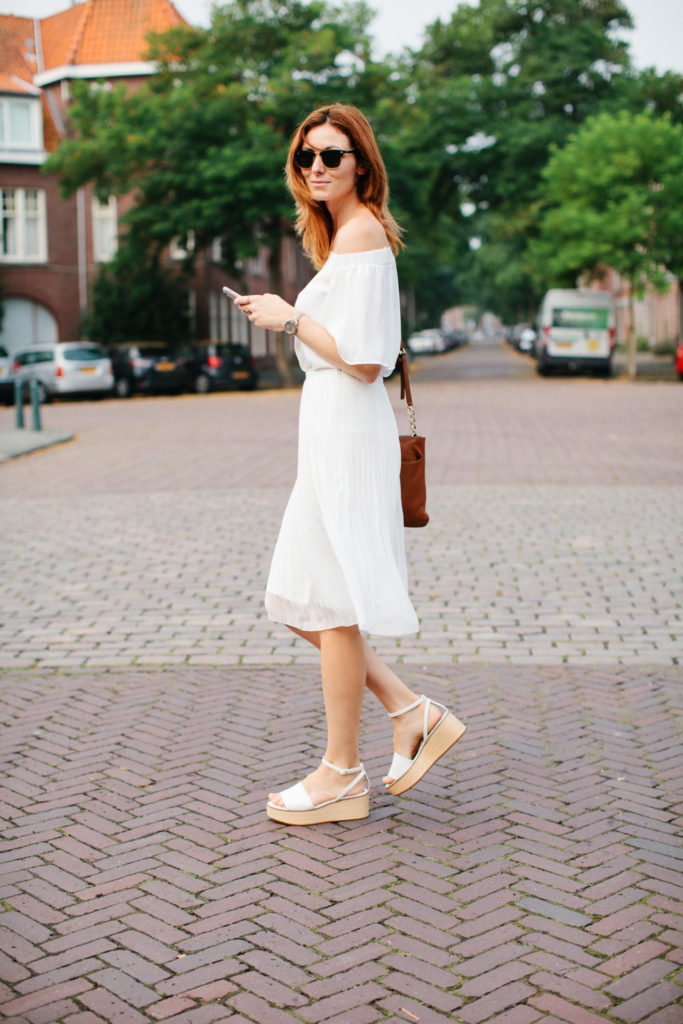 HI GUYS! Hope you're all having a great Monday! So clearly I forgot to post this from a while back (hey least it's still summer in Cali, right?). The summer is pretty much over here. We do get a couple of good days, but other than that, you can really feel the fall weather.
This skirt is one of my favorite pieces. It creates such a beautiful flow when you walk. It's white which I very much like in the summer. I wasn't quite sure if I liked the length at first. It is definitely a bit longer than what I'd usually wear. This is probably the first time I bought a midi pleated skirt. However, I'm pleased with it because it's so comfortable.
Also, these wedges are so cute! I'm so happy that wedges came back in style because I've been a fan since Spice Girls.
Do you wear white in fall? I must say I like wearing white all year long. It's such a classic color that looks good on anyone anytime. It also gives you this crisp and clean look.
Scroll down to find all details for this look. I wasn't able to find a few of the things online, but I linked to some very similar options. So let me know what you think.
Also, stay tuned because I will be posting discount promo codes for sales & deals during Black Friday & Cyber Monday.
Have an awesome week everyone! Talk to you soon!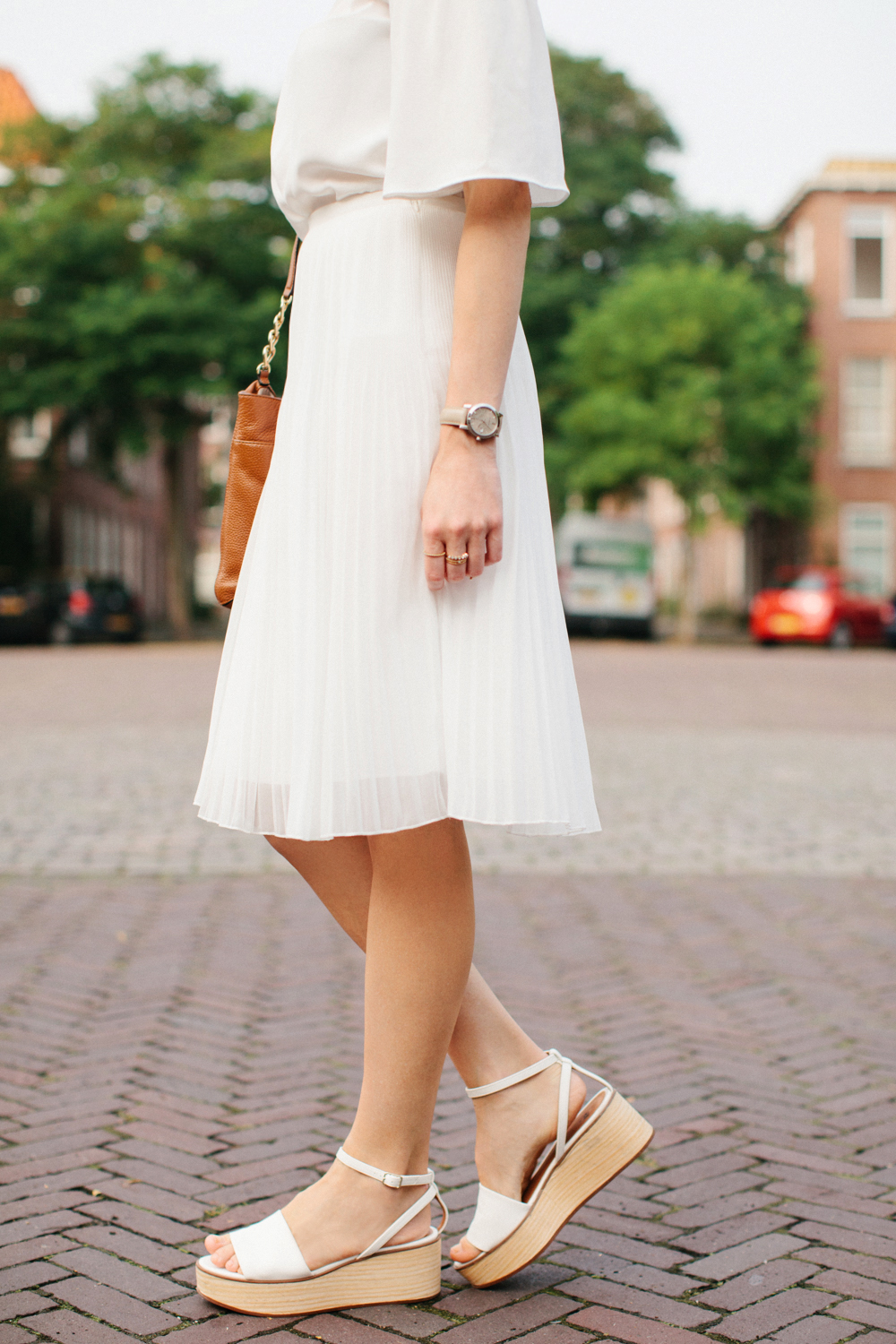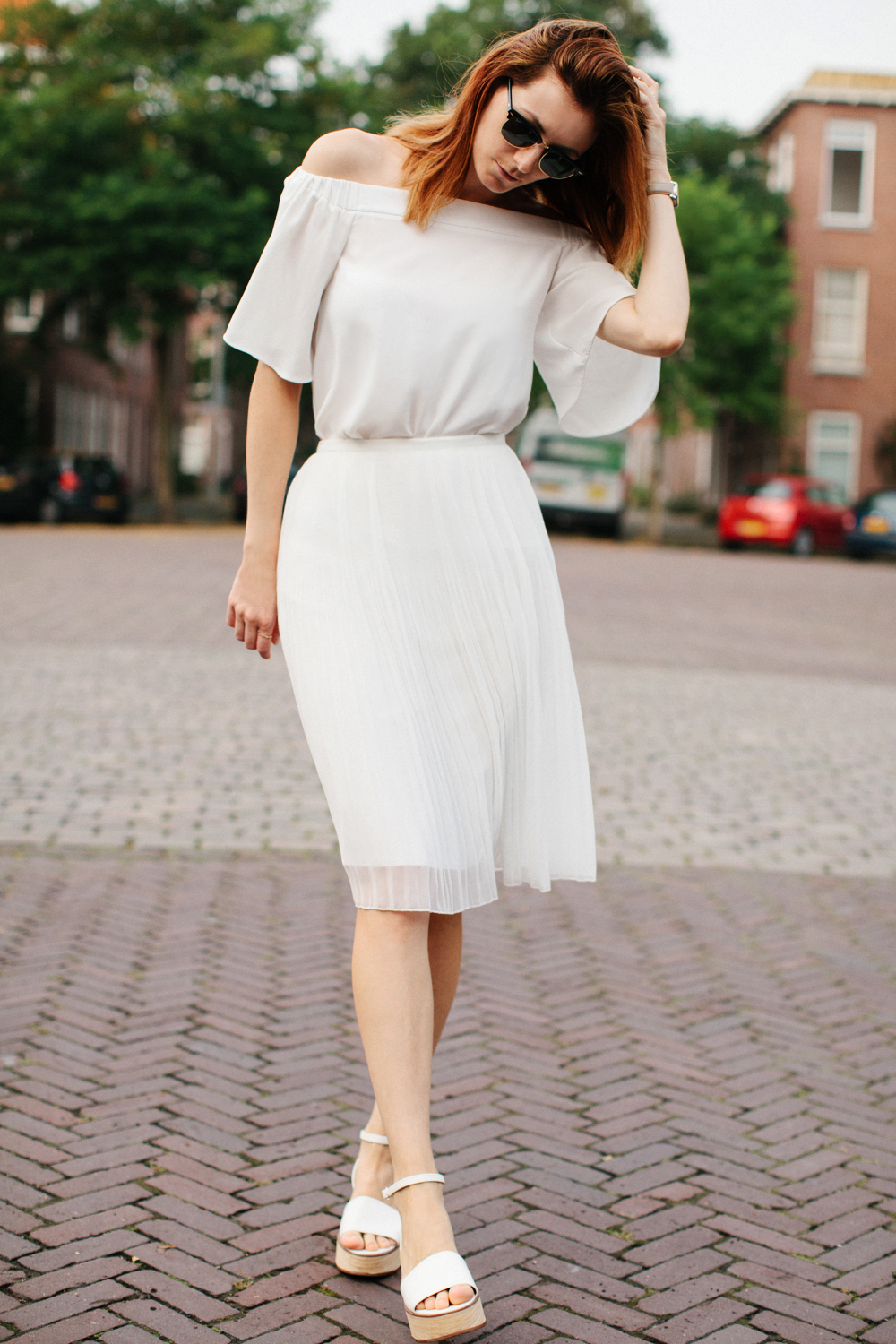 SUMMER IN CALI OUTFIT: