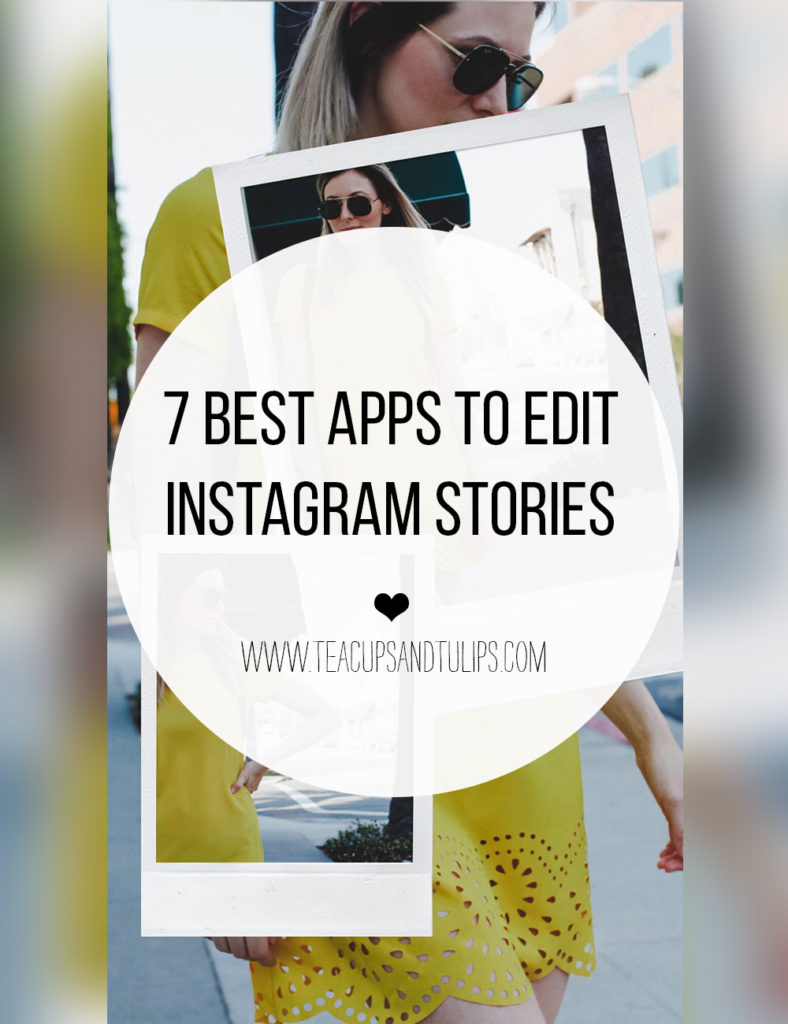 My favorite part of Instagram is Instagram Stories. It's a quick and easy way to share bits of pieces of your life. Pictures from your feed can easily get lost due to the constantly changing Instagram algorithm. However, Instagram Stories are a great way to connect with your friends, family, and readers and spark a conversation.
It's very much about what's happening "in the moment".

Stories disappear within 24 hours unless you add them to your highlights.
Instagram does a great job of providing lots of tools to make stories a bit more creative and unique, such as GIFs, stickers, emoji polls, Boomerangs, music, and Q&As. However, I tend to use a few extra apps to edit Instagram stories and make them aesthetically pleasing.
While many of the apps to edit Instagram Stories are free, you may need to pay a small fee for additional templates, premium designs, and effects.
So, let's get into it.
7 BEST APPS FOR INSTAGRAM STORIES
This is the app I use the most. It's easy to create collages and mix photos with videos in one Story. It comes with free templates, but I did end up purchasing the paid ones. The film pack (FF1) is pretty fun, and you can create polaroid looking photos and videos to add to your Story.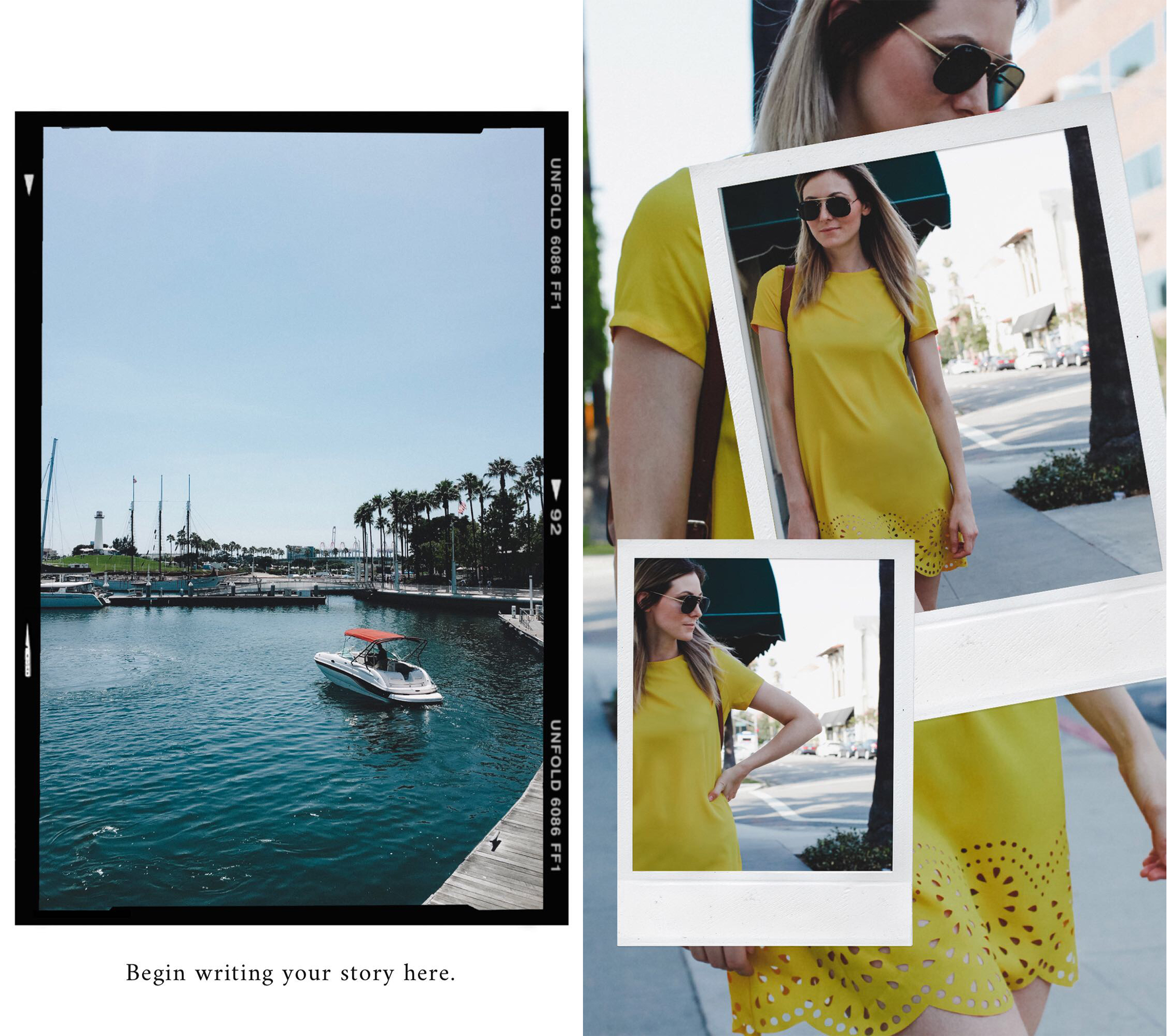 I use InShot when I want to re-crop a photo or a video to fit in Stories. Let's say you took a video on your phone and you want to upload it to Stories, but some parts of the video/photo are not visible on the screen. InShot helps you re-size your media to fit the canvas size for Stories. Something I really like is the ability to change the background colors and trim your videos. It's also one of my most-used apps for TikTok videos.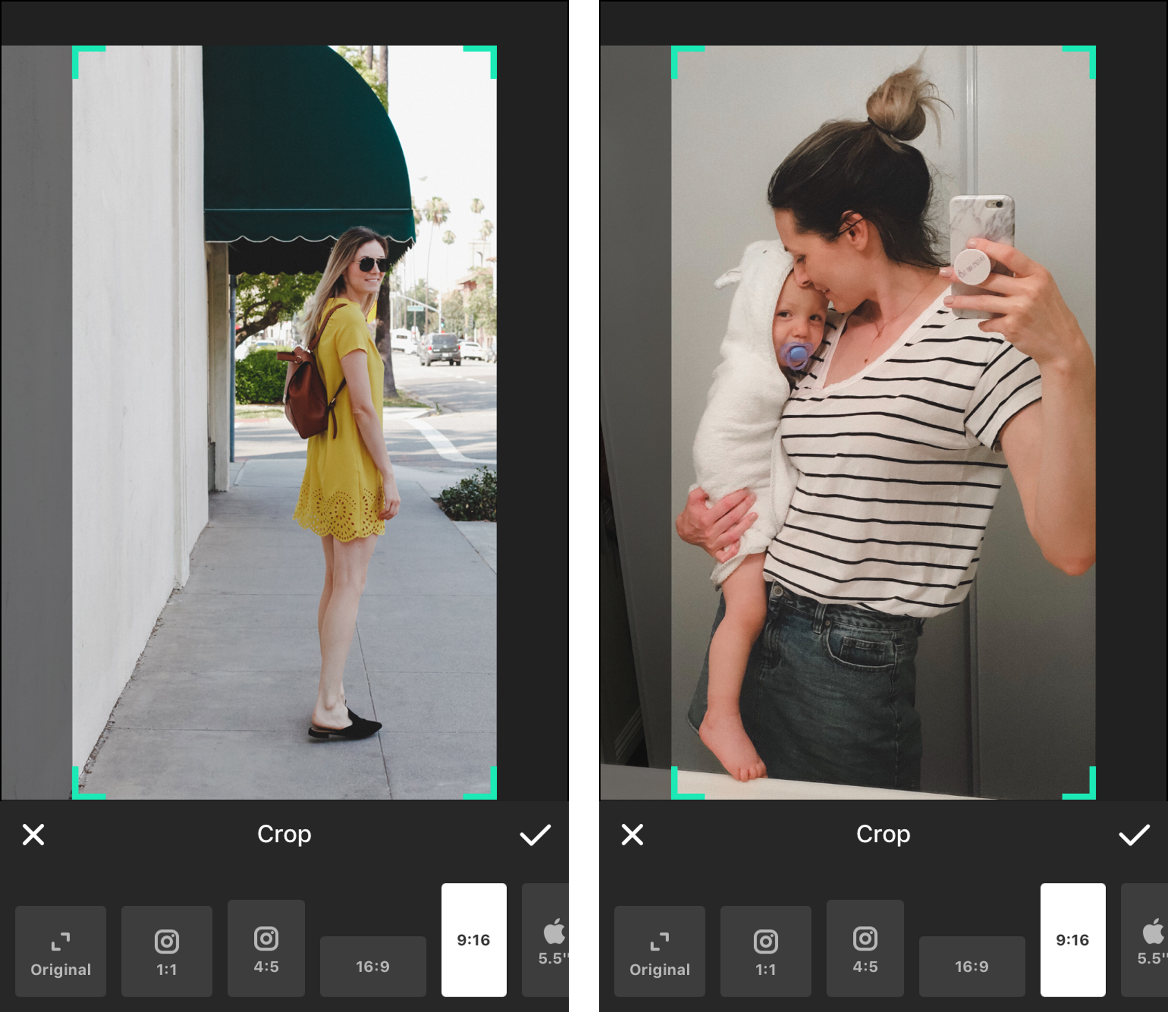 Hype Type basically allows you to add motion typography to your stories, which is an animated text. It's a free app, but you have to pay a yearly fee to unlock all the features, including removing their watermark.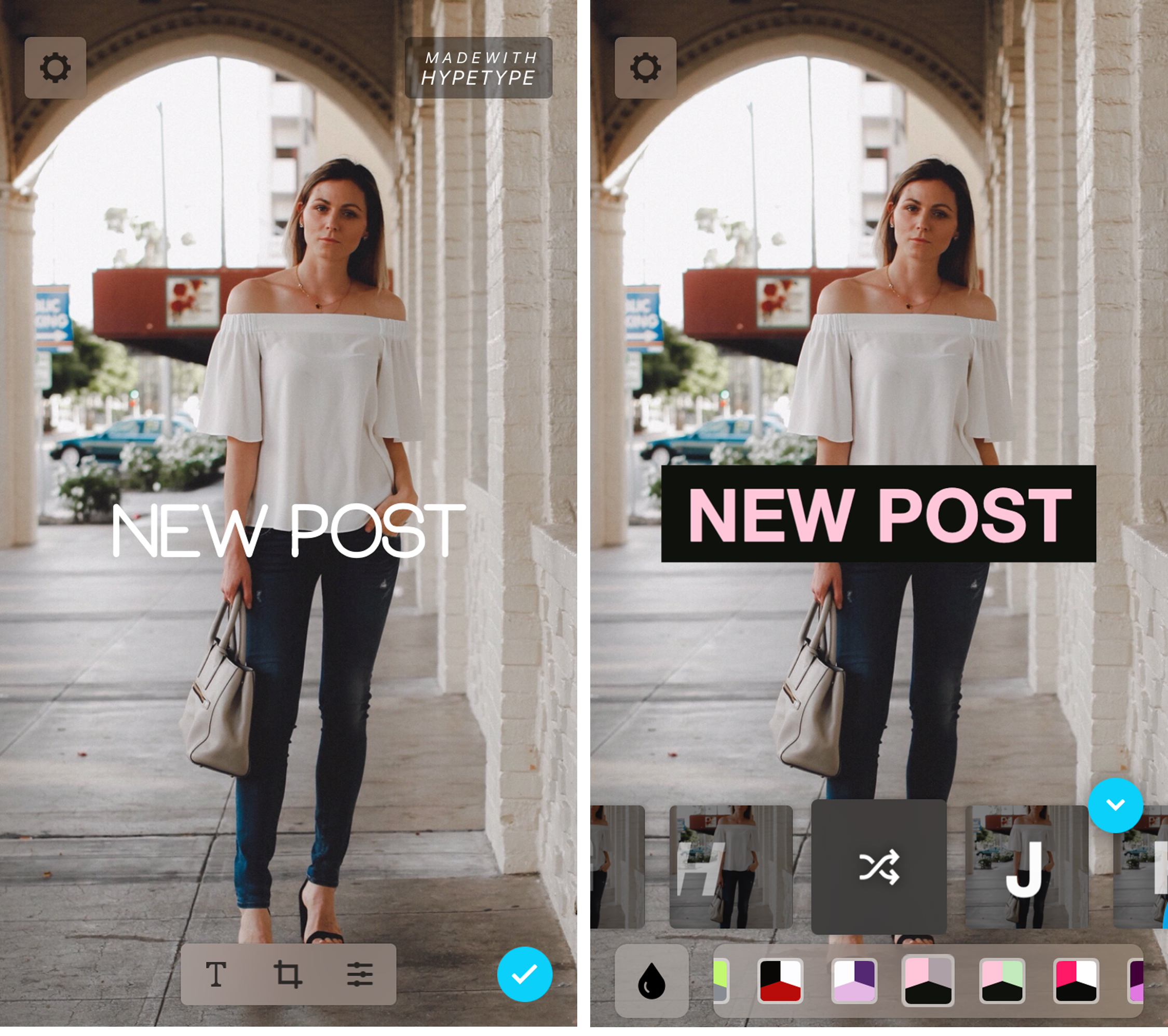 If you are a fan of the vintage look, 8mm is the app for you. You can add vintage effects to any video on your phone, or you can record a video directly with the app. You can record the video with the original sound, no sound, or with the sound of an old camera.
KiraKira+ became really popular last year. You probably have seen photos and videos on social media that had a touch of extra sparkle in them. You can't pick where the glitter will show up in your photos, but you can choose between different glitter effects, and you can use images/videos from the camera roll on your phone or shoot directly using the app.
This is another app that lets you add animated text to your photos. Once you choose your photo and text, the app can turn it into a 4-second video. Make sure you use Instagram Story size before you save it to your phone.
The length of the video on Instagram Stories is only 15 seconds. If you want to create longer videos, use Storeo. Record your video without continuously holding the record button, and then the app will automatically cut it into 15-second videos for you. Convenient, right?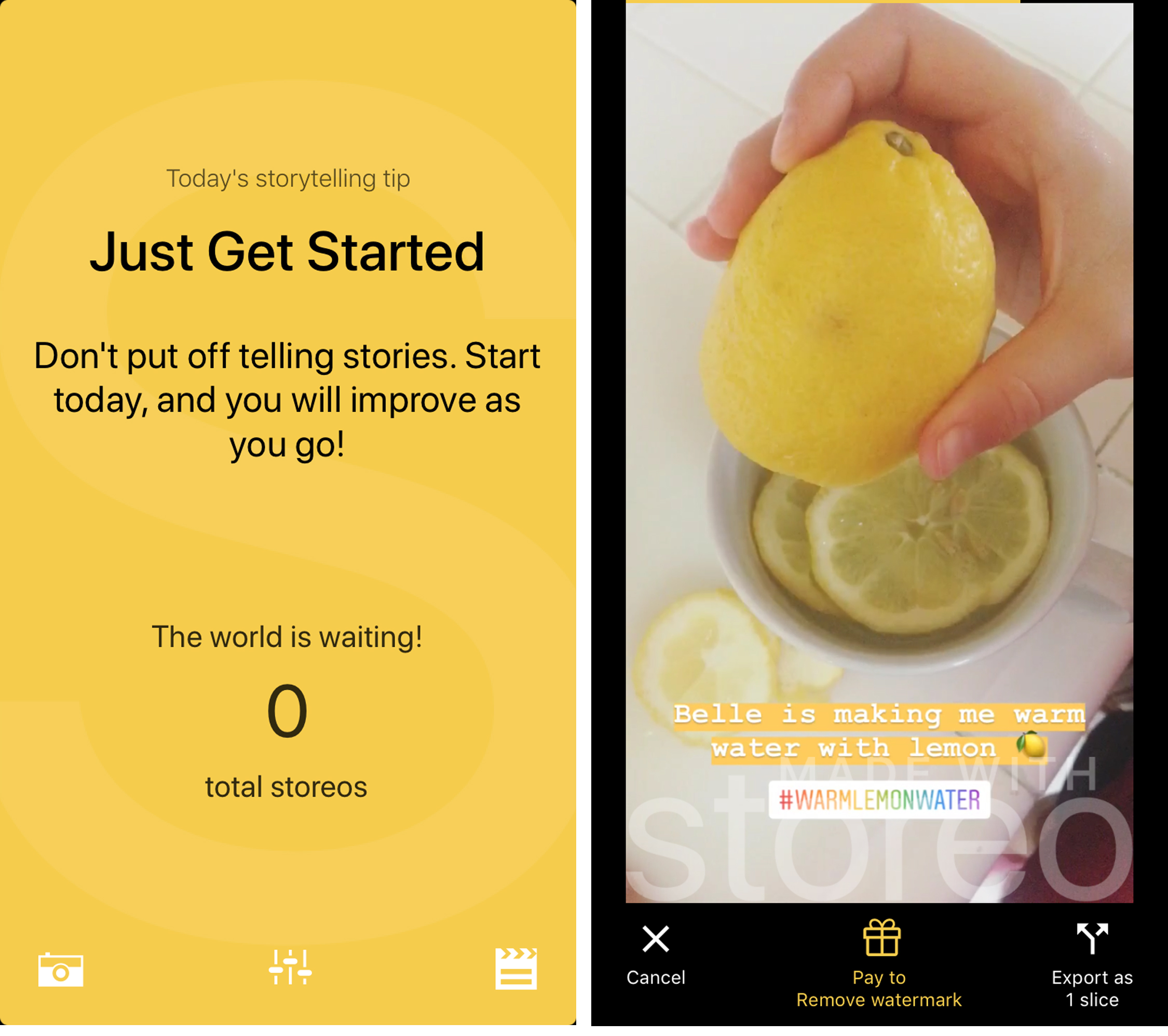 BONUS APPS:
VSCO has done so many updates to their app, and now apart from all the vintage-looking photo filters, they support video. So you can upload your videos and apply filters to them, remove the sound of the video, trim it, and even use some of the video templates the app has. However, to use video, you do have to pay a monthly or yearly fee.
This app is created by influencer @nicoleciotti and has simple and stylish filters and templates. Most of them are inspired by film photography. It's free to use, but you get more features with the paid version of the app. 
Do you like using Instagram Stories? What apps do you use to create your layouts? If there's one I missed or that you think I should check out, I'd love to hear about it in the comments!